RAPTOR XR FOR SMART CONTROLLER
VAT Excl.
Concurrent dual band 2.4 & 5GHz Long range extension without external boosters Complete solution Controller NOT included
Designed for DJI Smart Controller
The DJI Smart Controller is designed to maximize your outdoor flying experience with the Mavic 2 or other aircraft equipped with OcuSync 2.0.[1] A 5.5-inch built-in screen displays clear, bright images, even under challenging conditions. Intuitive controls and pre-installed features like SkyTalk and the DJI GO 4 App , DJI Fly App get you up in the air quicker, clearer, and more conveniently than ever before.
4Hawks antenna for DJI Smart Controller is highly advanced, operating in both 2.4GHz as well as 5GHz frequencies The concept behind the look of the antenna was to make it look like it was a part of the drone by default. Entire construction is 100% UV protected to assure longevity of the equipment. Additionally, part of the construction is made of aluminum to make the whole construction as light as possible. Mounting is made of stainless steel for rock solid stability. The entire set is lightweight and uniform (without any loose equipment pieces). Changing the direction of the antenna doesn't cause any difficulties, as the system was designed in a way that allows quick position change with just a single "click". This way you can be sure that you do not lose the connection with your drone.
Compatible with the Mavic 2 series, Mavic Air 2S, Mavic Air 2, Mini 2, Phantom 4 Pro v2.0, Matrice series (300)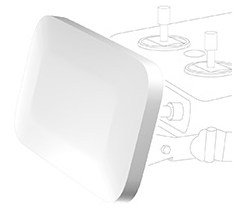 Specification
electrical & mechanical parameters of Raptor renge extender.
Port 1: 2.40 - 2.50 GHz & 5.00 - 5.80 GHz
Port 2: 2.40 - 2.50 GHz & 5.00 - 5.80 GHz
Port 1: 11 dBi (+/- 1 dBi) & 14 dBi (+/- 1 dBi)
Port 2: 11 dBi (+/- 1 dBi) & 14 dBi (+/- 1 dBi)
Port 1: < 1.50 (max. < 2.00)
Port 2: < 1.50 (max. < 2.00)
Port 1: 70°/40° & 40°/25°
Port 2: 70°/40° & 40°/25°
Port 1: Vertical
Port 2: Vertical
Antenna: Samsung ABS, polyurethane, aluminum, Stainless steel, Nylon, P
TF
E
PCB
Mounting: Stainless steel + paint
~ 520g (450g Antenna + 70g Mounting)
29.2 x 18.2 x 2.1 cm
11.50 x 7.16 x 0.83 inch
Port 1: RP-SMA female
Port 2: RP-SMA female
3 tilt positions, OnClick system

Plots
VSWR, Separation between connectors & characteristic patter of Raptor antennas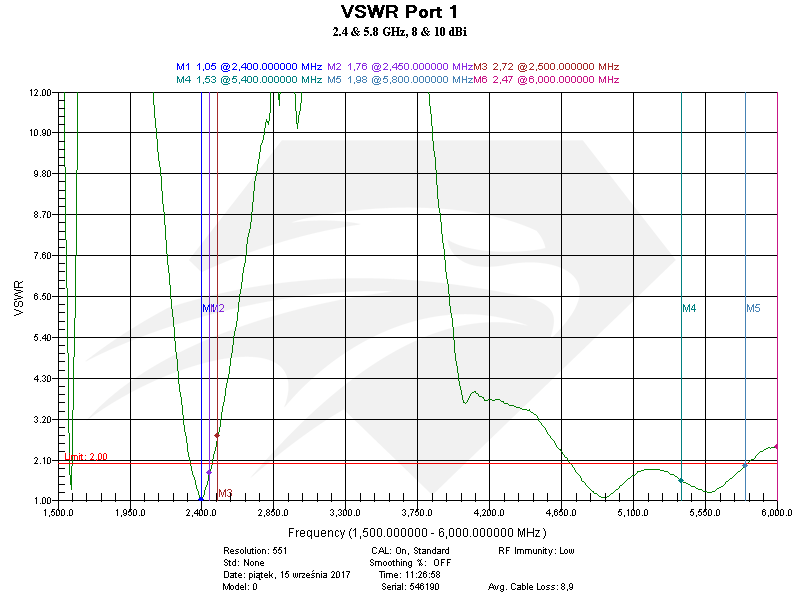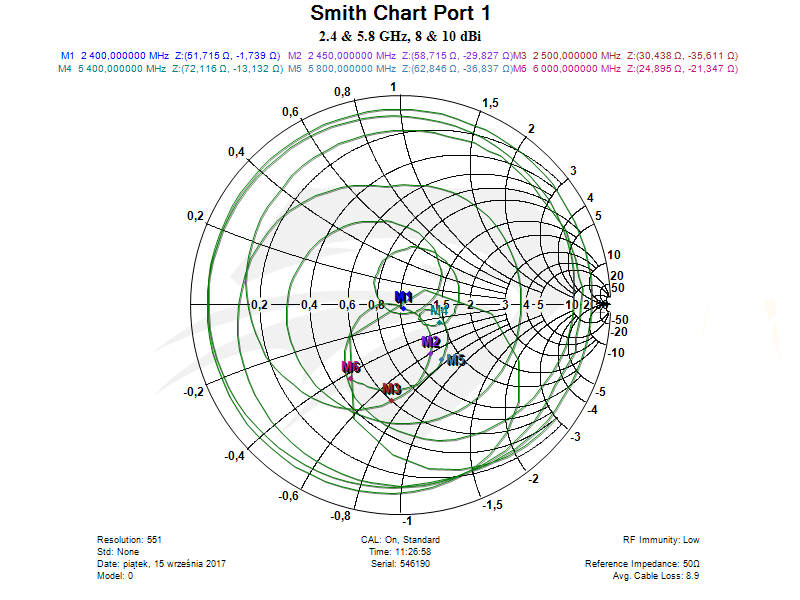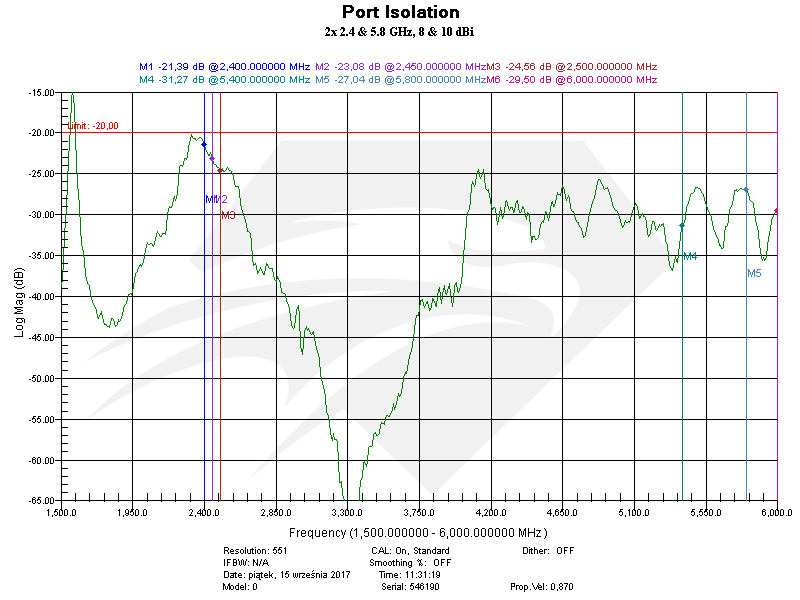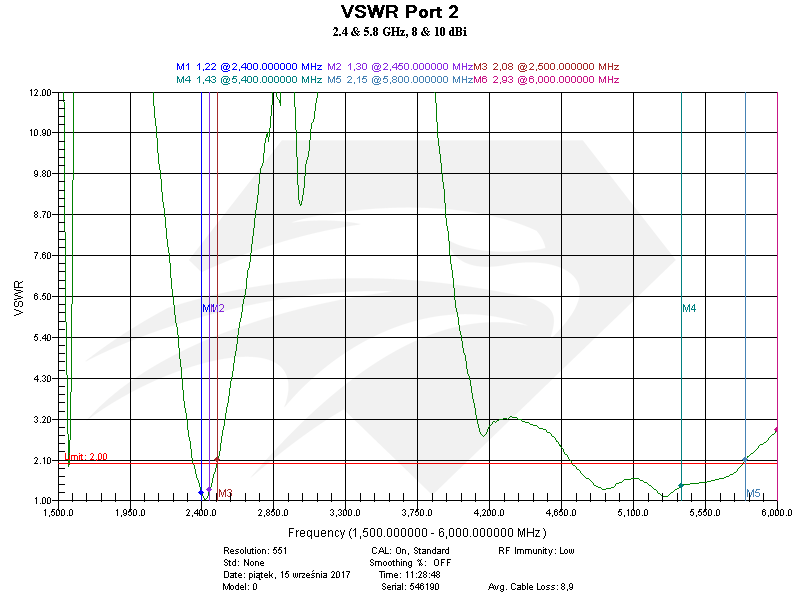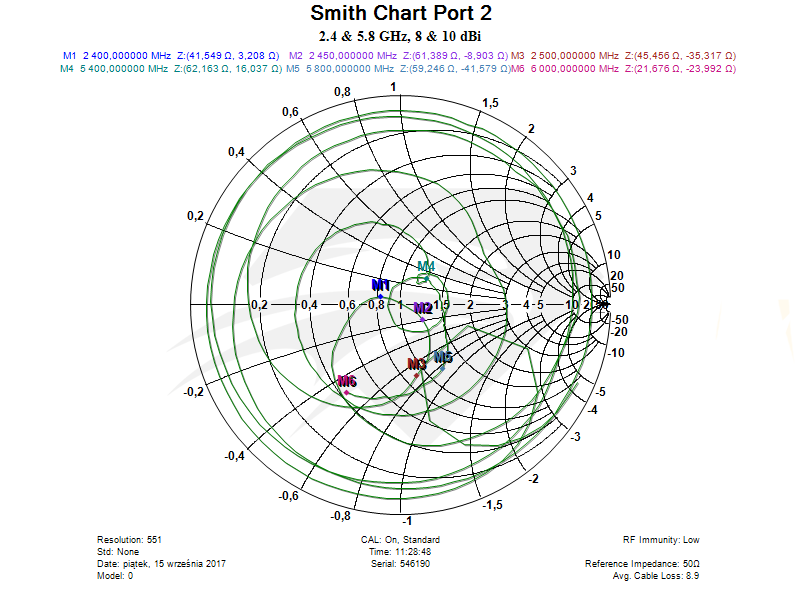 Tutorials
Video tutorial with modification of the controller

More Information

| | |
| --- | --- |
| Manufacturer | dji |